Daily Kos
News Community Action
Updated: 21 sec ago
From the GREAT STATE OF MAINE…
"Say what?"
Once again it's end-of-the-year list season. It's an addiction---we can't help but collectively start wrapping up the previous twelve months in neat little boxes: Best, Worst, Top, Bottom, Winners, Losers The Departed, The Elected, The Meaning of it All and, of course, "The Quotes." I'm a big fan of 'em, and I've come to look forward to the annual top ten list that Yale librarian Fred Shapiro assembles each year.

It would've been nice if this year's top utterance hadn't been a man's last words, but it's hard to argue with the power sparked by Eric Garner's plea to the policeman who was snuffing the life out of him with an illegal chokehold:
"I can't breathe."
A related phrase, the Ferguson protest chant "Hands up! Don't Shoot!", was third on the list.
Other notables: Chris Christie aide Bridget Kelly's "Time for some traffic problems in Fort Lee" text….Kansas Senator Pat Roberts' "Every time I get an opponent, I mean, every time I get a chance I'm home"….and this bit of maturity from venture capitalist Tom Perkins: "I would call attention to the parallels of fascist Nazi (Germany's) war on its 'one percent,' namely its Jews, to the progressive war on the American one percent, namely the 'rich.'" What a sweetheart.
You can see the full list at the link above. For shits and giggles, here are a few of my own picks:

"Let me say this to anyone who is listening at Citi[group]. I agree with you: Dodd-Frank
isn't
perfect. It should have broken you into
pieces
."
---Senator Elizabeth Warren
Posner SMASH
voter ID laws!!! "There are areas of official life in the United States that are similar to Russia. For example: disbursement of protest, and the way American prisons are run, which is pretty tough."
---Pussy Riot's Nadya Tolokonnikova
"There is only one motivation for imposing burdens on voting that are ostensibly designed to discourage voter-impersonation fraud, and that is to discourage voting by persons likely to vote against the party responsible for imposing the burdens. … [Photo ID laws are] highly correlated with a state's having a Republican governor and Republican control of the legislature and appear to be aimed at limiting voting by minorities, particularly blacks."
---Conservative Judge Richard Posner, in his dissenting opinion on Wisconsin's de facto poll tax law
"Mr. President, you need to bomb the Iranian nuclear facilities."
---Michele Bachmann, spreading holiday cheer at the White House Christmas party
"You're very good at English"
---Rep. Steve King to Erika Andiola of the Dreamer-led DRM Action Coalition, who was raised in the U.S.
"I have to constantly push back against this idea that somehow the Keystone pipeline is either this massive jobs bill for the United States or is somehow lowering gas prices. Understand what this project is: It is providing the ability of Canada to pump their oil, send it through our land down to the Gulf, where it will be sold everywhere else. And it doesn't have an impact on U.S. gas prices."
---President Obama
I don't know exactly what 2015 will bring, but I'll take a wild guess and say it'll be loud and obnoxious. This is, after all, America. Our colors may not run, but our mouths sure do.
Cheers and Jeers starts below the fold... [Swoosh!!] RIGHTNOW! [Gong!!]

Democratic Attorney General Kathleen Kane
Leading Off
:
• PA-Sen: How quickly Kathleen Kane's star has fallen. In 2012, she scored a resounding victory as the first Democrat to win a race for attorney general since Pennsylvania made it an elected position in the early 1980s, pulling in more votes than any other statewide candidate. As a woman with a law-and-order profile, she had "rising star" written all over her—except it turned out to be written in disappearing ink.
That's because Kane, a former prosecutor, is now on the wrong end of an investigation herself. A grand jury has been looking into whether Kane's office improperly leaked information from another grand jury to undermine a former deputy attorney general who worked for her Republican predecessor (none other than outgoing Gov. Tom Corbett) and has frequently been critical of Kane. Kane has insisted she's done nothing wrong, but the ongoing revelations stemming from this inquiry have been ugly and damaging.
In fact, they've hurt her enough that she's now taken herself out of the running as a possible challenger to Republican Sen. Pat Toomey in 2016. Instead, she announced over the weekend that she'll seek a second term as attorney general, but the headlines she earned were not positive: "Kane vows to fight for her office" read one and "Kathleen Kane, facing grand jury investigation, announces 2016 re-election bid" read another. It's possible Kane can turn things around for herself, but at this point, Republicans are probably quite eager to target her and win back the AG post.
Senate:
• CA-Sen: Here's a new name to add to the giant bucket of Democrats that'll get poured over California's Senate race if Barbara Boxer decides to retire (as she reportedly might): Los Angeles-area Rep. Loretta Sanchez, who says that "nothing is off the table" when it comes to a potential bid. That's a tune she's whistled before, though. Sanchez was reportedly interested in replacing Boxer back in 2010, too (though Boxer wound up running for another term), and long ago, she considered a run for governor that same year as well.
• IL-Sen: Rep. Bill Foster, who'd be one of the strongest Democratic challengers to Republican Sen. Mark Kirk in 2016, has offered his first comments on the record about the race, though all he's doing at this point is not ruling out a run ("At this point I am just focused on getting the end of year business done"). Columnist Lynn Sweet previously claimed that Foster was "very, very interested" in a bid, though that statement was completely unsourced.
Head below the fold for more on other races and a grab bag of election-related news.
We begin with
Damon Linker
's excellent piece over at The Week taking apart Dick Cheney's defense of torture:
Perhaps most stunning of all was Cheney's response to Chuck Todd's question about 26 people who, according to the Senate report, were "wrongfully detained" by the CIA at its overseas black sites. The imprisonment and torture of innocent people? "I have no problem as long as we achieve our objective." The end justifies any means. Got it.
Cheney's hardly the first person to defend such a position. Machiavelli advocated a version of it in The Prince. It's been favored by some of the most ruthless nationalists and totalitarians in modern history. And it's expressed in Book 1 of Plato's Republic by the character Polemarchus (the name means "leader in battle"), who defines justice as helping friends (fellow citizens) and harming enemies (anyone who poses a threat to the political community). This is what patriotism looks like when it's cut off from any notion of a higher morality that could limit or rein it in. All that counts is whether an action benefits the political community. Other considerations, moral and otherwise, are irrelevant.
The problem with this view, which Socrates soon gets Polemarchus to see, is that amoral patriotism is indistinguishable from collective selfishness. It turns the political community into a gang of robbers, a crime syndicate like the mafia, that seeks to advance its own interests while screwing over everyone else. If such behavior is wrong for an individual criminal, then it must also be wrong for a collective.
Paul Waldman
at The Washington Post further deconstructs Cheney's torture defense:
Cheney's argument here – and this was hardly the first time – is that as long as al-Qaeda's tactics are worse than ours, nothing we do is morally unjustified. [...] even after this repeated questioning, we still don't know how Dick Cheney or any other torture advocate defines it. Why not? It seems pretty clear. There is simply no definition that anyone could devise that wouldn't apply to things like stress positions or waterboarding. Try to imagine one. Torture is the infliction of severe physical or mental suffering to obtain information or a confession — but only if it leaves a mark? Or only if it's done by non-Americans? Any such definition would be absurd on its face.
So when people like Cheney are asked what the definition of torture is, they say, "September 11!" When asked what definition of torture wouldn't apply to the particular techniques the CIA employed, they just repeat, "We didn't torture" over and over. They not only defend torture as a means of obtaining intelligence, they sing its praises and insist that it was spectacularly successful, all without having the courage to call the thing by its true and only name.
Much more on this and the day's other top stories below the fold.

The day after Cleveland Browns player Andrew Hawkins wore a T-shirt supporting the families of Tamir Rice and John Crawford in his pre-game warmup, he made this courageous statement to the media. The statement was responding to the criticism levied against him by the Cleveland Police Union in which he was called "pathetic" and demanded to apologize.
Fox News's Howard Kurtz is flummoxed. "Why is Warren depicted as a populist true believer and Cruz as a wacko bird?" Kurtz
wondered in a piece titled
, "Media Swoon: Elizabeth Warren, unlike Ted Cruz, hailed as a principled crusader."
But conservative pundits aren't the only people making the Warren-Cruz comparison. Since Warren's budget stand last week, many journalists have talked about the Massachusetts senator being the Ted Cruz of the left.
Here's six reasons why Elizabeth Warren is no Ted Cruz:
1. Warren is not running for president
She's said it repeatedly and, despite the rise of her political star last week, Monday was no exception. NPR's Steve Inskeep pressed her three times about 2016 Warren fever and here were her answers:

"I'm not running for president...
I am not running for president...
I am not running for president. You want me to put an exclamation point at the end?" This means that any fight Warren takes on in the Senate is actually driven by a desire to govern and affect policy, not grease the wheels for a presidential run.
Head below the fold for five more reasons.
Here are some excerpts from the January edition of the
Harper's Index
:
• Estimated portion of black U.S. men who are ineligible to vote because of a felony conviction:
1/8
• Number of prison inmates per 1,000 people in China:
1.2
• In Russia:
4.8
• In the state of Louisiana:
13.4
• Percentage of the U.S. population that the average American says is Muslim: 15
• Percentage that actually is: 1
• Amount the U.S. Navy paid the brother of a Navy intelligence official in 2012 for 349 MK-15 silencers: $1,675,750
• Total amount the silencers cost in parts and labor: $10,000
• Number of the silencers that effectively silenced weapons: 0
• Percentage of Americans who believe economic conditions are getting worse in this country: 54
Blast from the Past
. At Daily Kos on this date in
2012
—
Fox News already peddling War on Christmas reruns. You suck, Fox News
:
It's once again time to get your War on Christmas on, it seems. Fox News wants to beat that horse good and dead and pulpy, and if they can make the irritatingly non-Republican president look anti-Christian while doing it, so much the better. So bring on the excruciatingly forced outrage about how the 2012 White House cards are anti-Christmas because they feature a dog:
The 2012 White House "Holiday" card spotlights the Obama's family Portuguese water dog — instead of Christmas. […]
The inside of the card reportedly reads, "This season, may your home be filled with family, friends, and the joy of the holidays." The card is signed by the entire First Family — along with Bo's paw print.
Vanity Fair deemed this year's Obama 'Holiday' card his best-ever in a posting titled, "Bo Obama: the True Meaning of Christmas."
The 2012 card made no mention of any specific holiday nor did it include a Bible verse noting the birth of Christ.

Wait, didn't we do this exact same crap last year? Oh, right, we did. And it was even the same damn Fox News writer, Todd Starnes, only last year it even included snippets about how Obama Christmas ornaments were a secret homage to Chairman Mao, according to professional dim bulb and conspiracy hearer-abouter Sarah Effing Palin. Oh, and last year the dog was portrayed as inside the house. This year the dog is outside. That's right, the family dog has changed positions, necessitating a whole new story suspecting that Barack Obama and the entire professional White House staff hates Christmas.
Tweet of the Day

BREAKING EXCLUSIVE PIC Dick Cheney emerges to discuss torture
http://t.co/...
—
@HaroldItz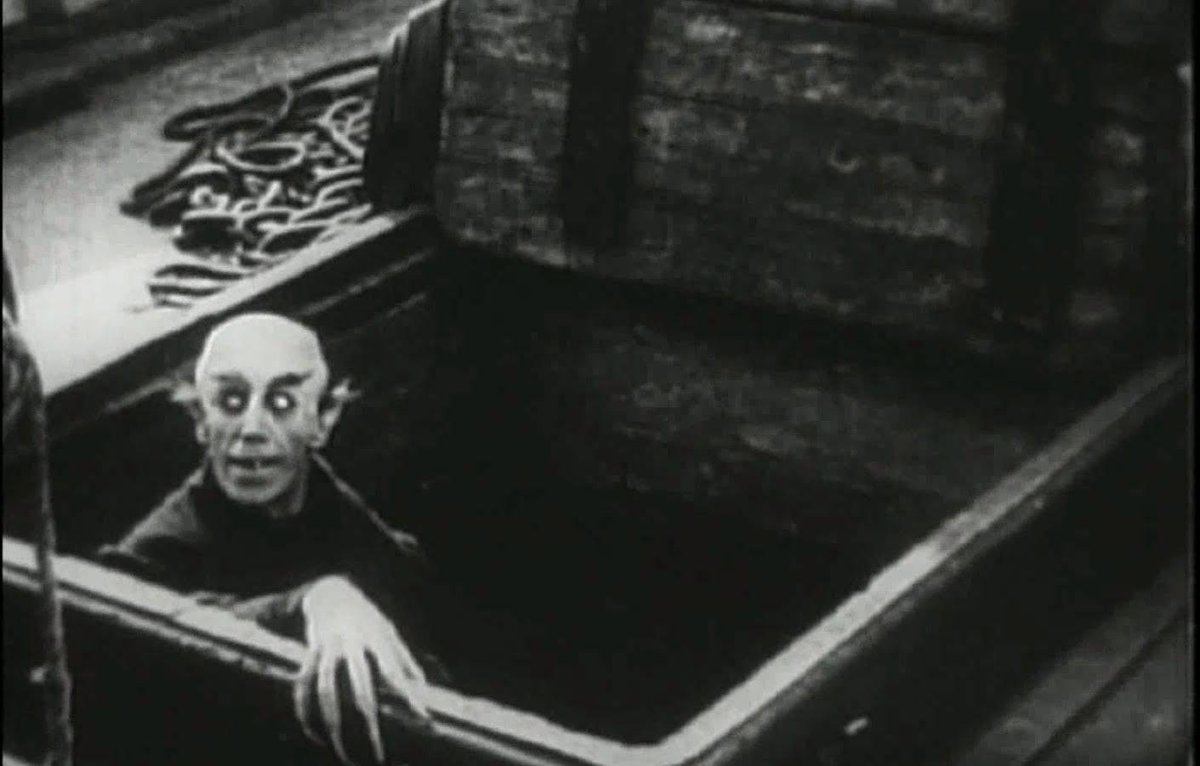 On
today's Kagro in the Morning show
, we start the week with the Sydney hostage situation & the weird Uber angle on it.
Greg Dworkin
rounds up weekend news, including the procedural wrangling in the Senate, Obama's immigration move, the Lima climate change talks, the CRomnibus & Elizabeth Warren, Cheney on
MTP
& torture polling (a real thing), while even John Yoo backpedals. The Senate's weekend, explained. A look back at the 2009 torture "debate" shows little has changed, and prompts
Armando
to join the discussion. The media examines wages of torture. Cops want apologies for protest t-shirts. But have you ever seen cops' t-shirts?
High Impact Posts
.
Top Comments