Daily Kos
News Community Action
Updated: 16 min 26 sec ago
Edward Luce at the Financial Times writes Putin cooks up Obama's chicken Kiev moment:
In the dying days of the Soviet Union, President George H W Bush gave a speech in Kiev urging Ukrainian nationalists not to provoke Moscow. US conservatives dubbed it his "chicken Kiev" speech. Having long since been branded America's appeaser-in-chief, President Barack Obama now confronts his own chicken Kiev moment. Can Mr Obama stand up to Vladimir Putin, the Russian fox circling the chicken coop? It is unclear whether he has the will and the skill – let alone the means – to do so. Yet the future of his presidency depends on it. There can be little doubt that Mr Putin wants to restore the boundaries of the Russian empire. Mr Obama must somehow find a way to frustrate him. [...]
Everything that Mr Obama wants—nation building at home, a nuclear deal with Iran, a quiescent Middle East and the pivot to Asia—hinges on how he responds to Mr Putin. At the start of his presidency, Mr Obama offered to "reset" US-Russia relations. That is now in tatters. Along with many others, Mr Obama has consistently underestimated Mr Putin's readiness to challenge the status quo. As recently as last Thursday, the White House dismissed predictions of a Russian incursion into Crimea. In a 90-minute phone call on Saturday, Mr Putin hinted to Mr Obama he was prepared to extend Russia's Crimean occupation into eastern Ukraine. It would be naive to assume he will not.
What can Mr Obama do to prevent it? His starting point must be to ignore the chicken hawks in Washington. Threatening a military response—as Mr Obama's most trenchant critics are now urging—would be manifestly absurd. There is no US military solution to the crisis.
Matthew Rothschild
at
The Progressive
writes
On Russian Aggression and U.S. Hypocrisy
: I just saw John Kerry on Face the Nation about Russia's invasion of the Crimea, and he was in full indignation mode, saying it was against international law, against the U.N. Charter, and a violation of Crimea's sovereignty.
But who is the United States to object?
We've repeatedly violated international law and other county's sovereignty as recently as the Iraq War (with John Kerry himself voting in favor of it). And the list prior to that is very long, including direct U.S. invasions of Vietnam, Laos, Cambodia, the Dominican Republican, Cuba, Haiti (several times in the twentieth century), Nicaragua (ditto), Panama and Guatemala. The U.S. has also supported coups from Brazil, Paraguay, Iran and Chile to Ghana and the Congo, and it has supported invasions by allies such as Indonesia into East Timor, Saudi Arabia into Bahrain and Israel into Lebanon. (For a more comprehensive list, see William Blum's "Killing Hope: U.S. Military and CIA Interventions Since World War II.)
This record of illegal U.S. interventions makes Kerry's denunciations of Russia's aggression ring extremely hollow.
You can find more pundit excerpts below the fold
Justin King
writes
:
Protesters engaging in a coordinated act of civil disobedience have been arrested outside the White House while protesting the controversial Keystone XL pipeline proposal.
The protesters laid, as if dead, atop a large black sheet symbolizing the future oil spills from the pipeline. The mock oil spill occurred in the middle of Pennsylvania Avenue. Other protesters fastened themselves to the fencing around the White House, while still others held signs and chanted.
This group is not the only group planning civil disobedience. Native Americans have vowed widespread civil disobedience and direct action to oppose the pipeline's construction. Native groups have already begun training to disrupt construction operations.
You can find more photos of the protest
here
.
Organizers said about 1,000 protesters participated. They were organized by students at Georgetown University with support from 350.org and the Energy Action Coalition. Some 400 were arrested, according U.S. Park Police.

"If the Democratic Party wants to keep our vote, they better make sure President Obama rejects that pipeline,"
said
Nick Stracco, a 23-year-old student at Tulane University in New Orleans. [...]
"Our future is on the line. The climate is on the line," said Aly Johnson-Kurts, 20, who is taking a year off from Smith College in Massachusetts. She said she had decided to get arrested on Sunday. "When do we say we've had enough?"
The protest is just the beginning. More than
86,000
people have signed the CREDO pledge to be arrested, if necessary, to stop the tar sands-carrying pipeline from being built from Hardisty, Alberta, to Steele City, Nebraska, where it would link to existing pipelines to carry bitumen from Canada to Gulf Coast refineries.
At the CREDO site, the call to action notes:

If tens of thousands of people stand up as President Obama mulls his final decision, and commit to participate in civil disobedience if necessary, we can convince the White House that it will be politically unfeasible to go forward. That is, our goal is not to get arrested. Our goal is to stop the Keystone XL pipeline—by showing enough opposition to Keystone XL that President Obama will reject it. But if he shows clear signs he that he is preparing to approve it, we will be ready.
Blast from the Past. At Daily Kos on this date in 2010—AFL-CIO Seeks a Real Jobs Bill:
Remember the New Deal? You know, that 75-year-old collection of programs without which the Great Recession would have been an even worse disaster than it is? The AFL-CIO remembers. And it's pushing a New Deal-style jobs proposal focused on infrastructure and funded at least partly by a tax on securities transactions. Great idea. Something in line with the many good ideas raised nearly three months ago at the White House job summit and since ignored by Congress in favor of watery legislation that utterly fails to deal with the reality of 8.4 million jobs lost in the past 26 months.
The proposal, promoted under the populist rubric of "Jobs Now Make Wall Street Pay," is slated to be announced sometime in the next couple of days during the AFL-CIO's executive council meeting in Orlando, Fla. A handful of notables such as Warren Buffett and John Bogle, founder of Vanguard Group, and British Prime Minister Gordon Brown support the concept of a transaction tax.
HOST SELFIE
http://t.co/...
—
@BuzzFeed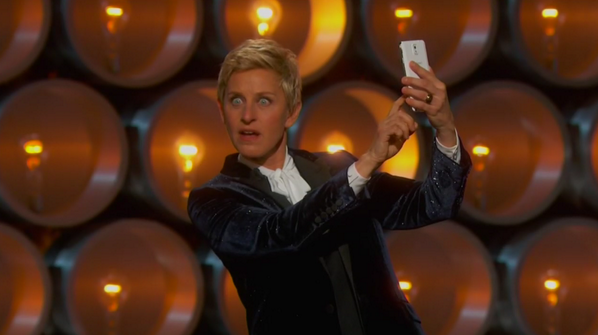 Every Monday through Friday you can catch the Kagro in the Morning Show 9 AM ET by dropping in
here
, or you can download the
Stitcher app
(found in the app stores or at Stitcher.com), and find a live stream there, by searching for "Netroots Radio."
High Impact Posts. The Week in High Impact Posts. Top Comments. Overnight News Digest.
How does one remain civil when talking about a party that is knowingly hurting millions of Americans? The Koch-Brothers-funded
Americans For Progress ad
featuring leukemia patient Julie Boonstra was probative. It is too easy to sit back and believe that Julie Boonstra is ignorant and stupid. She is simply like millions of Americans that have been fed misinformation and distortion for years.
Julie Boonstra's monthly bill went from $1,100 per month to $571 per month, a savings of $6,348 per year. Her absolute maximum out-of-pocket cost including deductible is $6,350. Americans For Progress admits that unlike what she said in the ad, her doctor is on the Blue Cross Blue Shield plan she is privy to. Unlike all policies pre-Obamacare, her current policy cannot be rescinded and there is no cap. In other words, her costs are known and she cannot be bankrupted by medical bills.
Julie Boonstra was subsequently featured on Fox News, America's bastion of misinformation. Steve Doocy was caught off guard. He believed her new rate was $1,100 and not $571. He had the opportunity to tell his listening audience that the savings from her current insurance rate was equivalent to her current deductible with the additional benefit of a secure policy. Sadly, that would have been journalism, something neither Fox News nor most traditional media are practicing any longer. This one broadcast of misinformation likely inoculated thousands from the ability to readily process truths about Obamacare.
Most people are not analytical. They depend on external assistance in order to make up their minds when coming into new ideas. They generally trust their leaders as people in positions of authority. They do not expect complete honesty. But neither do they expect blatant and continuous lying as a possibility.
Continue below the fold for more on misinformation about Obamacare.
Tonight's telecast of the 86th Academy Awards is supposedly structured around the theme of "
movie heroes
." 2013's Oscars were one of the highest-rated awards show of recent years. However, Seth MacFarlane's hosting of last year's show was very
polarizing
, and the producers have gone in a different direction this year with Ellen DeGeneres, who hosted the show in 2007.
Things to watch for tonight: Not only will Bette Midler be performing, but all four nominated songs ("Happy," "Let It Go," "The Moon Song," "Ordinary Love") will be performed by the artists who made them famous (Pharrell, Idina Menzel, Karen O and U2). The Oscars are still trying to appeal to the 18-49 ratings demo with young presenters like Zac Efron, Andrew Garfield, Chris Hemsworth, Michael B. Jordan, Anna Kendrick, Channing Tatum and Emma Watson, but will also feature appearances by Sidney Poitier, Kim Novak and Bill Murray. This year's show will also feature an In Memoriam honoring Shirley Temple, Maximilian Schell, Philip Seymour Hoffman and Harold Ramis.
You can see the entire list of nominees by clicking here. But after the jump, a little bit more analysis on the six major categories, with some Las Vegas odds on who will probably win, critics' arguments for who should win, and a review of past Oscar history for some of the more controversial wins and snubs.